171 STUDENTS OF PHD MAY PARTICIPATE IN EVENTS IN CHILE AND THE FOREIGNER
Through a scholarship granted by CONICYT, them selected will have the opportunity of presenting a work of research in a Congress, symposium or Conference of his specialty.
The National Commission for scientific and technological research CONICYT, through its Program formation of Capital human advanced, announces the award of the competition assistance to events for students of PhD scholarships CHILE, call 2016, which favored to 171 students in programs of doctorate accredited in Chile and coming from different areas of the knowledge.
Thanks to this benefit, those selected may participate inevents such as congresses, symposia or conferences, to be held in Chile or in foreign countries that is carried out between the 1 of June of 2016 and the 30 of June of 2017, presenting in them a work of research.
Of the total of students which won this contest, 61 will attend an event in Chile, 85 activities abroad, while 25 will participate in an event in our country like other out of it. As regards the areas OECD that concentrated a greater number of selected, the 67% corresponded to Sciences natural; a 11% to Humanities; a 8% to science medical and of her health; 5% in engineering and technology; a 5% to Sciences agricultural, and a 4% to Sciences social.
In this call is received 511 applications, whereas is admissible 426. This contest cut score was 4.5, while the selection rate reached 40 per cent.
Through this contest, CONICYT seeks to contribute to the training of them students of PhD, supporting their participation in activities that meet to scientific e researchers of them areas of training chosen, and in which is possible share experiences of work and establish networks of collaboration.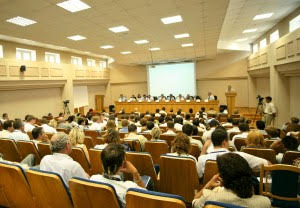 Of them selected, 61 will attend to an event in Chile, 85 to activities in the overseas, while 25 will participate both of an event in our country as of other out of it.