CALL position POSTDOCTORAL Center FONDAP "Interdisciplinary Center for Aquaculture Research (INCAR)"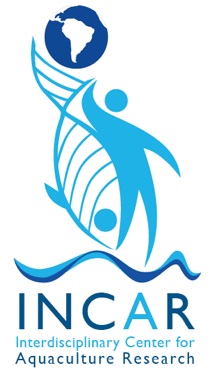 CALL POSTDOCTORAL POSITION
The FONDAP Center "Interdisciplinary Center for Aquaculture Research (INCAR)" No. 15110027, co-ejecutado by researchers of the University of Concepción, Universidad Andrés Bello and the University Austral of Chile, called to apply for a postdoctoral position.
1 is called a (1) position to a researcher (a) postdoctoral research for a period of 3 years in the laboratory of Molecular biotechnology at the Faculty of biological sciences of the Universidad Andrés Bello.
2. the gross salary will be $ 1.172.650.-per month for 24 or 36 consecutive months for the (the) researcher (a) and shall have exclusive dedication to the research work.
REQUIREMENTS:
You can apply for this contest researchers who have obtained the degree of Doctor from January 1, 2012 and 2015 the 8 of June of (date of this call for proposals). In the case of the research that have had children (as) in said period, the term to consider for get your grade is starting from the 1 of January of 2O11. To access this benefit, it will be mandatory to attach the birth certificate of the (of the) son (a) to his candidacy. The applicant must have extensive training in the area of cell biology and Molecular, biochemistry, Molecular Genetics and biotechnology.
Important note: Priority will be given to those (as) candidates (as) that handle advanced techniques of cell biology and Molecular and Bioinformatics and that demonstrate scientific productivity in the area of Endocrinology and Physiology in fish.
APPLICATION:
The (ACE) applicants must send their backgrounds, including Curriculum Vitae PDF, copy of certificates of titles and degrees obtained and brief personal cover letter to Drs. Alfredo Molina)amolina@unab.cl) and Juan Valdés)jvaldes@unab.cl).
SELECTION:
Of the total number of nominations is preseleccionará a short list of 3 candidates, which will be invited via email to be interviewed by researchers of the line Marine Genomics and Native Resources (MGNR) of the INCAR (FONDAP Center Nº 15110027). If necessary, interviews may be via videoconference. The results of the competition will be delivered within a period of seven working days after the interview, being notified via e-mail.
IMPORTANT DATES:
Background reception: Monday 8 June 2015.
Pre-selection and notification via e-mail: Tuesday, June 9, 2015.
Interviews: Wednesday 10 June 2015
Selection via e-mail notification: Thursday, June 11, 2015
Incorporation: Monday, June 15, 2015