Today: Awards For Women in Science - Unesco and L'Oreal / / scientific Chilean women
TodayMonday 23will be theAward For Women in Science 2017. This years winners include Camila Navarrete and Carla Hermann, students from the world of physics and astronomy.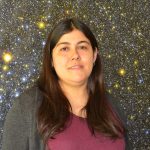 Camila is developing his doctoral thesis, about the structure of the milky way in collaboration with Professor Dr. Vasily Belokurov of the University of Cambridge, a leader in this field.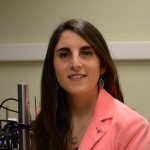 Carla on the other hand, holds a PhD in physics from the Université Pierre et Marie Curie and is currently a postdoctoral fellow in the Group of Optics (GO) of the Department of Physics of the Faculty of Sciences of the University of Chile.
To choose a top-level scientific, 2017 assessment team was composed by renowned evaluators of different areas of the sciences, and a jury with the most recognized figures in the scientific world, as the President of the jury, Gloria Montenegro, Maria Teresa Ruiz, Premio Nacional de Ciencias Exactas 1997 and winner of the prize international L' Oréal UNESCO FWIS 2017, Juan Asenjo, chemical engineer and national prize of Sciences applied and technological in the year 2004; Rosa Devés, Pro Chancellor of the University of Chile in representation of Commission UNESCO; Liliana Cardemil, Director of the laboratory of Molecular Biology and Physiology plant of the Department of biology of the University of Chile, Mario Hamuy, astronomer, Premio Nacional de Ciencias Exactas 2015 and current President of Conicyt.
In Chile,For Women in ScienceIt seeks to recognize since 2007 the female scientific vocation in our country, already recognise 21 young people who have received it from different areas of science; as physics, chemistry, biology, nursing, geology, forestry, biotechnology and ecology, among others.