Save the Date FEBS 2017 11/02/2016

Save the Date FEBS 2017
02/11/2016
To view this email as a web page, click here


Save the Date for The FEBS Congress 2017
September 10-14, 2017, Jerusalem, Israel
www.2017.febscongress.org
We are honored to invite you to the 42nd FEBS Congress, which will take place in Jerusalem, Israel on September 10-14, 2017.
With best regards,
The organizing committee
Abdussalam Azem, Chair • Amnon Horovitz • Israel Pecht • Michal Sharon • Hermona Soreq
Why you should attend?
The FEBS congress is the largest biochemical and molecular biology gathering in Europe
The scientific programme is comprised of plenary lectures by distinguished researchers working in areas of high topical interest, and a range of themed symposia providing focused updates from leading experts in each field
The FEBS Congress provides support for the next generation of scientists through its bursary scheme for early-career researchers, by the satellite Young Scientists' Forum, and by activities to encourage interaction with peers and experts
To read the welcome message, click here
Registration is Now Open
Register now for your participation at FEBS 2017 and take advantage of the early bird savings now available online.

Speakers Sneak Peak
FEBS is dedicated to bringing participants the latest and greatest developments in the molecular life sciences. This year's plenary speakers and more than 110 speakers in parallel sessions will bring a diversity of expertise presenting the most up-to-date research results and practices.
The plenary speakers already confirmed are:
Jonathan Weissman / University of California San Francisco, United States, USA
Carol Robinson / Oxford University, UK
Patrick Cramer / MPI Göttingen, Germany
Marcelo Rubinstein INGEBI-CONICET / University of Buenos Aires, Argentina
Feng Zhang / Broad Institute of MIT and Harvard, USA
Jan Lowe / MRC Laboratory of Molecular Biology, UK
Fiona Watt / King's College London, UK
Robert J. Lefkowitz, Nobel Prize in Chemistry 2012/ Duke University, USA

Explore Israel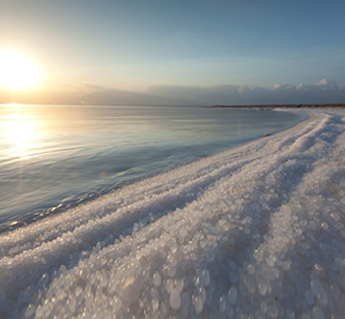 Admire the breathtaking beauty of Israel's natural features: the Dead Sea; green hills and valleys of the Israel National Trail and the multicoloured canyon of Makhtesh Ramon. Visit the Holy Land's sacred sites for Christianity and Muslim and Jewish religions.
There are plenty of places to unwind too, not least the cafes, bars and beaches of cosmopolitan Tel Aviv or the boutique wineries of the Galilee region. One thing's for sure, spending time here never fails to challenge ideas and offer the most unexpected experiences.
SEBBM
Rodríguez San Pedro, 2 – despacho 210
28015 Madrid
Tel: +34 915613381
Fax: +34 915613299
mailto:sebbm@sebbm.es
http//:www.sebbm.es
Revista:www.sebbm.es/revista
SOCIOS PROTECTORES

SEBBM – Sociedad Española de Bioquímica y Biología Molecular
C/ Rodríguez San Pedro, 2 – despacho 210 – 28015, Madrid – ESPAÑA
Email: sebbm@sebbm.es
Si desea darse de baja de este servicio, pinche aquí
Si no visualiza correctamente este boletín, pinche aquí or follow the following link http://www.sebbm.es/boletin_ver.php?id=704
The information contained in this message is private and confidential and is directed only to the recipient / to. If you do not is the / the recipient / to original of this message, by Please delete it. Distribution or copying of this message is not authorized (organic law 15/1999 on data protection).