Apply now for our new prize in regenerative medicine and cell therapy!
Present your work to the world.
Are you a representative of the upcoming generation of thought leaders in your field? Together we look forward to your application for the new Sartorius & Science Prize for Regenerative Medicine & Cell Therapy.

What is the prize about?
The annual prize is geared towards researchers focused on basic or translational research that advances regenerative medicine and cell therapy. Established in 2017, it is awarded for outstanding research performed by the applicant and as a mutual endeavour to raise awareness for the field.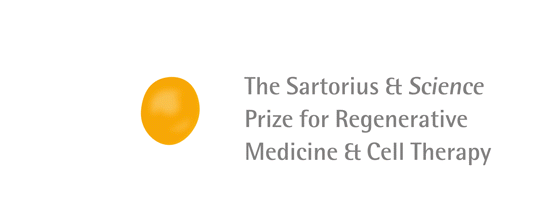 Who can participate?
Awarded fields
Entries can be made in the fields of regenerative medicine, cell therapy, gene therapy, immunotherapy as well as materials and tissue engineering.
Eligibility
Every individual scientist who received his or her PhD/MD within the past 10 years may apply.
Required documents
Please submit a 1,000-word essay describing your research and its implications for the field as well as supporting documents.
Application deadline
October 1, 2017