Dr. Katia Gysling: "our brain does not distinguish between legal or illegal drugs. For all are addictive"
In Chile the statistics on addiction and drug use, licit and illicit, are not all encouraging. According to studies conducted by the national service for the prevention and rehabilitation of the consumption of drugs and Alcohol (path), in our country there are stimuli that promote these aspects.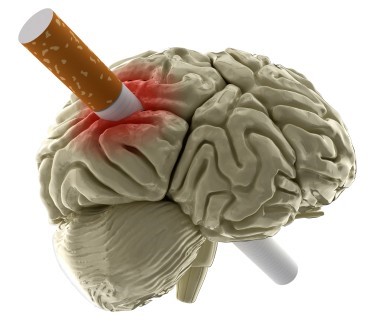 The largest concentration of consumption occurs in the teenage, young population and social vulnerability. According to studies by the Ministry of the Interior lawful drug that needs greater attention is the Alcohol, since nearly half of the population is in a phase of "recent risky consumption", becoming the main risk factor in the health of Chileans. In relation to tobacco, stops the decline observed over the Decade passed for daily consumption and a rising trend can be seen in women with respect to the year 2012. On the other hand, some years ago (2014), a report by the World Health Organization revealed that Chile was the country with the highest rate of consumption of alcohol in Latin America, with 9.6 litres per capita, over the period 2008-2010.
PATH today revealed the results of a study that shows that in adults 51.3% have consumed alcohol in the last month, while schoolchildren have increased his average to almost 38%.
While indicators converge in that increasingly become a society addicted and dependent, is work of all disclose the dangers of drugs and the impact on our brains. That task is Neurocientífico Michael Kuhar (Pharmacology and Neuroscience; Emory University), who published his book "The addicted brain". In the work the author gives readers a scientific description of forefront on addiction and its multiple associated variables.
This book aims to be a tool for care and prevention to the society on the subject of drugs and addictions. The work was recently translated into the Spanish by scholars of the Pontifical Catholic University of Chile, Dr. José Fuentealba, Dr. Katia Gysling and the Dr. Liliana Corvalan of the Universidad del Desarrollo.
In that sense, the biology society of Chile spoke with Dr. Katia Gysling, who gave us a complete view around the implications of neuroscience related to the use and abuse of legal and illegal drugs.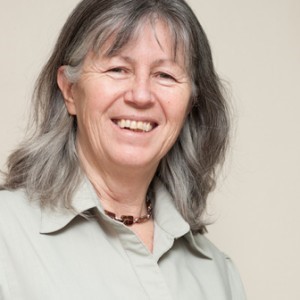 Dr. Katia Gysling is biochemistry of the University of Chile and PhD in pharmacology from Saint Louis University, holds a post-doctoral specialization in molecular and functional Bases of activity in the limbic system and the role of peptides of Urocortin and CORTICOTROPIN-releasing hormone in anxiety and drug addiction. Among his awards and distinctions are the prize to the excellence Professor of the Pontifical University Catholic of Chile, and his recent appointment as corresponding member of the Chilean Academy of Sciences. The professional took this latest recognition con "special excitement and also responsibility as according to your opinion"It helps to continue building a path to the distinction of women scientists, with which there is still a debt as a country and society".
Then the interview that the society of biology was the Gysling Dr..
What effects are generated in the brain once consumed drug? And what factors are altered to generate pictures of necessity and recurrence?
I must first point out that in common drugs are addictive, alcohol and nicotine. They generate similar changes in the brain, through effects on different molecular targets of our cells. Both alcohol, morphine and cocaine cause changes in the brain that generate a modification that installs permanent or long-lasting, determining a greater desire and need to continue consuming. This consumption is compulsive and uncontrolled, determining an addictive behavior that finally turns into a hard-to-treat brain pathology.
Drug use is associated with an acceleration in dopamine levels, but there are studies that pose that this relationship is not necessarily given, this scenario is indeed plausible?
For many years the Professor Roy Wise realized that patients in psychiatric hospitals who were treated with compounds that block the action of dopamine had a decrease in their desire to consume. There was the hypothesis that dopamine is responsible for our tastes and pleasures. Today we know that it has a very relevant role, since all drugs of abuse increase dopamine, which is directly related to the motivation to generate a behavior associated with a reinforcing, either natural or artificial. However, dopamine is not responsible for that something, whether we like it there is the difference since "taste by" has to do with endogenous opioids compounds that mimic what makes morphine in the brain. One can be addicted to things that he does not like. Cigar, for example, is not something that people like however is highly addictive.
The biggest problem is that the start every day early consumption increases more and are no good epidemiological studies in countries of Europe and the United States, which guarantee that while starts before consumption, higher are the proportions of becoming addicted.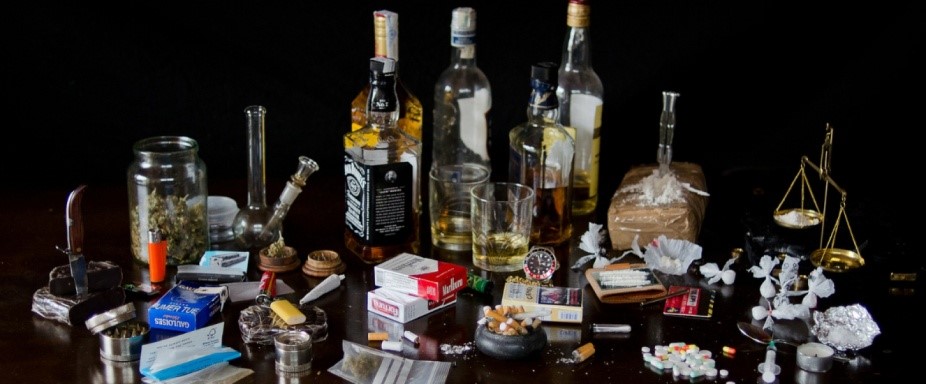 What are the main factors of relapse compared consumption?
They are mainly three factors:
Re-exposure to the drug: For an alcoholic, for example, any approach with colonies or after shaves containing alcohol are enough to keep his brain suffered an increase in the activity of the motivational system leading, eventually, to search the drug again.
Association with the keys of the consumer: There are places and people associated with situations that were common when the patient consumed. Let's face it, then, to those memories can be a trigger for relapse.
Stimulus-Estresante exhibition: It increases consumption in individuals who are not addicted and places those who were. Any situation of stress can cause this effect.
Does what opinion regarding the use of marijuana for medicinal purposes?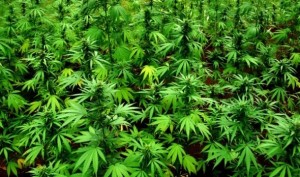 This is an issue which we will have to face as a society. Actually marijuana has active ranging, or not, at the time. In that sense, there are at least 2 essential active ingredients, which are Cannabidiol and tetrahydrocannabinol (THC), which work in the brain by mimicking actions of endogenous compounds that certainly fulfilled a very important role in neuronal function, keeping its activity.
In epilepsy, for example, is studying these compounds could play an important role in the management of pictures which were not treatable with medications. In that sense, should be those compounds (not plants) available for patients, which is not to say that I think that it is good that young people consume marijuana because it's healthy and helps to treat diseases. Morphine is used at the clinic all day, it is excellent to handle the pain, but that does not mean that it is positive that all use morphine. All medical applications must be done with care and control.
How is the problem of addiction addresses in Chile? Are we a country that motivates and facilitates consumption?
From my point of view I think that in Chile we are too light with the drug issue, because we lead the global statistics on marijuana and alcohol at very early ages. In Chile the alcohol is still for over 18 years, still allowing sale only to those who are spent 21 years in developed countries. On the other hand, propaganda also indiscriminately encourages consumption by young people, so this is a cultural issue. In this sense, we value and support the campaign that started the path (National Alcohol and drug service) to raise awareness of the serious health problem which means the consumption of alcohol, especially in teens in our country.
Line of investigation:
In the laboratory of Dr. Gysling is working on the identification of cellular and molecular mechanisms by which the dopamine system is affected when there are stressful stimuli, noting relations expressed with the system of neuro-peptide releasing hormone corticotropin, one of the key molecules in the response of stress, with dopaminergic neurons.
The team has performed experiments at the molecular, cellular, and neurochemical level, analysing the results subject to drug and drug-free scenarios, to finally see how these systems are affected.
"The system dopaminergic"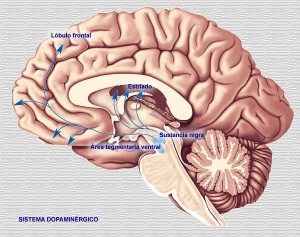 Source: 4ID/CONGRESS, All rights reserved. ®
Journalist: Patricio Grunert Alarcón. ®
To be reproduced please contact: support@4id.cl
Quote as source a: 4ID-CONGRESS® / Patricio Grunert Alarcón, All rights reserved. ®