Hunched Over a Microscope, He Sketched the Secrets of How the Brain Works
Some microscopes today are so powerful that they cancreate a picture of the gap between brain cells, which is thousands of times smaller than the width of a human hair. They can even reveal the tiny sacs carrying even tinier nuggets of information to cross over that gap to form memories. And in colorfulsnapshotsmade possible by agiant magnet, we can see the activity of 100 billion brain cells talking.
Decades before these technologies existed, a man hunched over a microscope in Spain at the turn of the 20th century was making prescient hypotheses about how the brain works. At the time,William Jameswas still developingpsychologyas a science andSir Charles Scott Sherringtonwas defining ourintegrated nervous system.
MeetSantiago Ramón y Cajal, an artist, photographer, doctor, bodybuilder, scientist, chess player and publisher. He was also the father of modern neuroscience.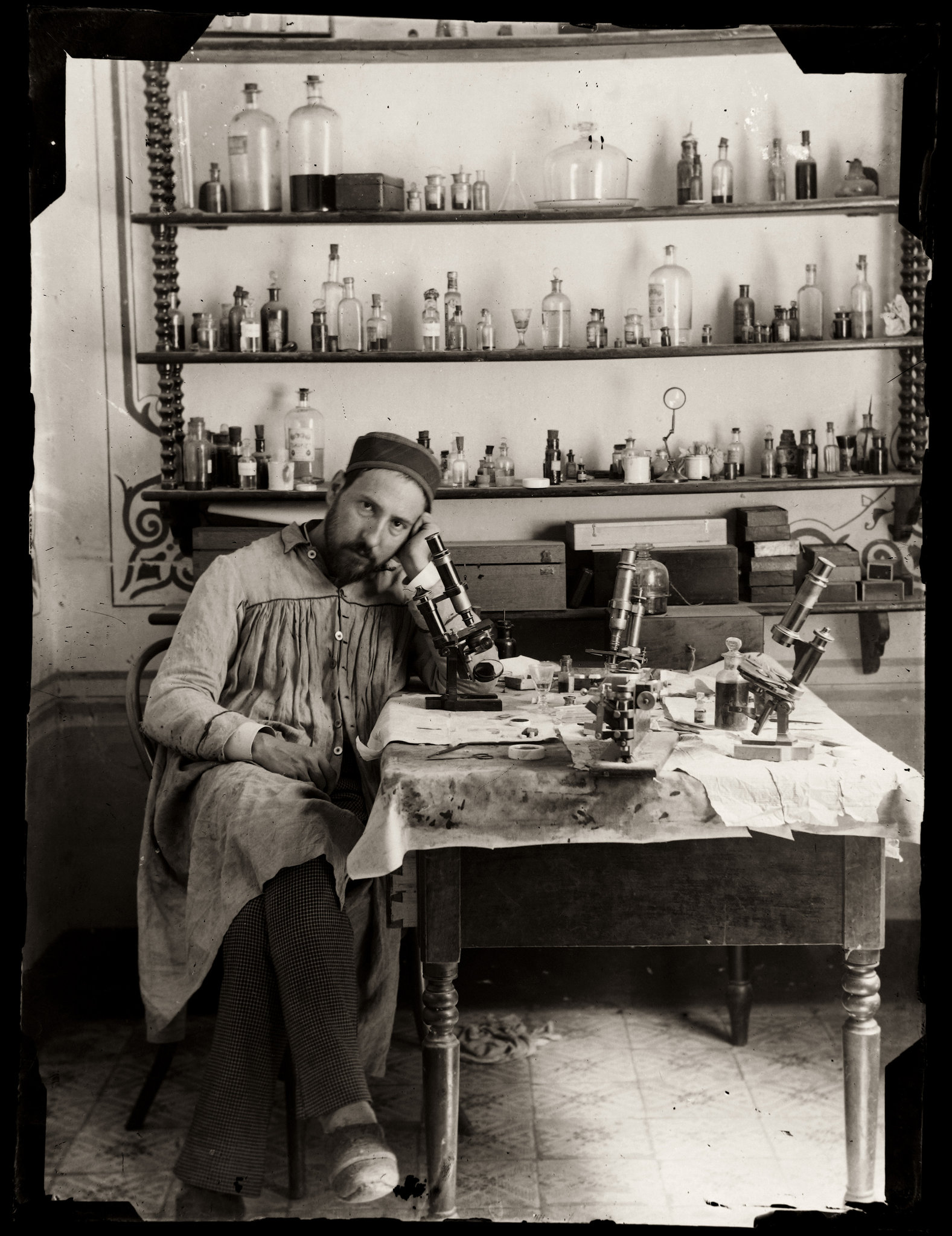 A self-portrait of Ramón y Cajal in his laboratory in Valencia, Spain, about 1885.