Global conference funding opportunity for PhDs and postdocs: Deadline 31st August
Sparrho Early Career Researcher Prize 2017-2018
Are you, or one of your grad students or postdocs, going to a conference this year?
Sparrho, a London-based science startup, is offering travel grants of US$650* to PhD students and postdocs from any institute who want to share their research at an academic conference in the next 12 months, anywhere in the world.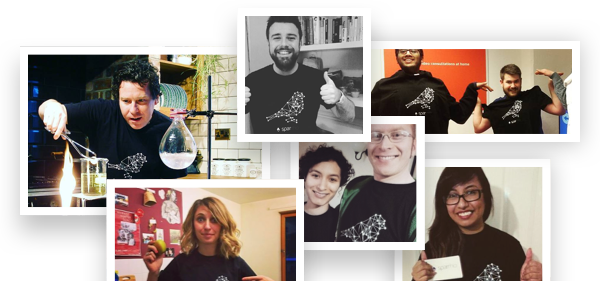 Since June, we've received applications from over 70 countries, which includes shortlisted entries from researchers at the Universities of Copenhagen, Tel Aviv, Edinburgh, Cambridge, Munich, Monash, Caltech, MIT, and University of Kelaniya. The platform encourages users from across world to collaborate based on mutual research interests, while developing their science communication skills.
Take a look at the pinboards of our prize recipients from this month for ideas on creating your own:
Amanda Markovitz, DSci candidate at Harvard University, presenting at the American Heart Association Scientific Sessions 2017 in Anaheim, California.
Emeka Ogbuju, PhD student at Federal University Lokoja, Nigeria, presenting at the International Conference – Data for Policy 2017 in London, UK.
The deadline for the Prizes to be awarded in September is the 31st August, 23:59 PST — there is still time to submit your online application.
To see the application form and some of August's shortlisted applicants, go now to: https://www.sparrho.com/researcher-prize/
Applications welcome from all fields of scientific research:
Biology | Chemistry | Computer Science | Engineering
Mathematics | Medicine | Physics
We're also supporting the following conferences and institutions: