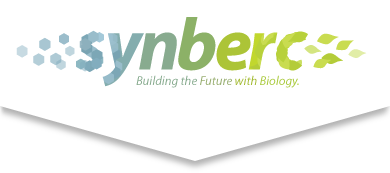 Shared by Synberc on behalf of IWBDA
Call for Papers – Deadline April 15, 2016
[Apologies if you receive multiple copies of this announcement. Please help forward it to other potentially interested attendees.]
8th International Workshop on Bio-Design Automation
Newcastle upon Tyne, UK, August 16-18, 2016
Flyer information: http://www.iwbdaconf.org/2016/docs/IWBDA_2016_CFP.pdf
The Eighth International Workshop on Bio-Design Automation (IWBDA) at Newcastle upon Tyne in the UK will bring together researchers from the synthetic biology, systems biology, and design automation communities to discuss concepts, methodologies and software tools for the computational analysis and synthesis of biological systems. IWBDA offers a forum for cross-disciplinary discussion, with the aim of seeding and fostering collaboration between the biological and the design automation research communities. This year's IWBDA will be hosted by the Interdisciplinary Computing and Complex BioSystems (ICOS) research group, Newcastle University.
Topics of interest include:
* Design methodologies for synthetic biology.
* Standardization of biological components.
* Automated assembly techniques.
* Computer-aided modeling and abstraction techniques.
* Engineering methods inspired by biology.
* Domain specific languages for synthetic biology.
* Data exchange standards and models for synthetic biology.
This year's IWBDA will host the BDAthlon programming contest, where teams are given a set of programming challenges and then work to solve these challenges. In addition, there will be a satellite workshop on the Synthetic Biology Open Language (SBOL).
Key Dates:
* Abstract submission deadline: April 15, 2016
* Scholarship application due: April 30, 2016
* Abstract and scholarship notification: May 13, 2016
* BDAthlon team application due: May 20, 2016
* SBOL workshop: August 15, 2016
* BDAthlon Competition: August 16, 2016
* Main IWBDA workshop: August 17-18, 2016
Registration will be open soon.
Abstract submission:
Abstracts for oral and poster presentations should be two pages long, following ACM SIG Proceedings format. Detailed instructions can be found at: http://www.iwbdaconf.org/
ACS Synthetic Biology IWBDA 2016 Special Issue:
All attendees will also be invited to submit to ACS Synthetic Biology "IWBDA 2016" Special Issue. ACS Synthetic Biology has the highest editorial standards, offers rapid publication of your research findings and imposes NO author submission, page, color, or cover art charges. We are looking for high quality submissions, for peer-review, as either short Letters or full-length Articles. The submission deadline will be announced soon.
Please feel free to contact the organizers with questions at:
iwbda-exec@lists.bio-design-automation.org
IWBDA is organized by the non-profit Bio-Design Automation Consortium (BDAC).
Synberc – Synthetic Biology Engineering Research Center

5885 Hollis Street, 4th Floor
Emeryville, CA 94608
United States