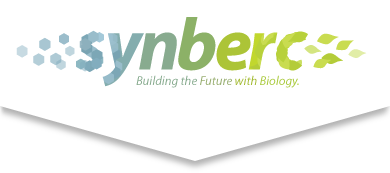 Sent on behalf of Robin Price at DiCE Molecules
Below is the specific job posting, but there are several others on our website (
http://www.dicemolecules.com/careers
). Our company is focusing on DNA tagged compound libraries for drug discovery.
Research Associate/Senior Research Associate (Biology)
Job Description
We seek an exceptional full-time Research Associate/Senior Research Associate with a strong background in molecular biology, biochemistry, and in vitro selection methods (e.g. phage display, SELEX).   The candidate's primary responsibility will include construction of recombinant DNA libraries for DNA-programmed chemical synthesis, panning of small molecule libraries on target proteins, NGS sample preparation, and characterization of hits in biological or biochemical assays. Preferred candidates will have experience in laboratory automation and high-throughput work.
Responsibilities
Create and QC of recombinant DNA libraries
Select/Pan/Screen DNA programmed libraries of compounds
NGS sample preparation and submission
Ensure that work is performed in safe and efficient manner
Share laboratory responsibilities such as ordering and equipment maintenance
Education and Experience
A B.S. with 2 years industry experience or M.S. in molecular biology, biochemistry, bio-engineering or a related field is preferred.  Exceptional candidates with fewer years of industrial experience will be considered.  The successful candidate will be self-motivated and have excellent lab skills and work ethic, comprehensive understanding of molecular biology concepts, and able to work effectively with others.
Competencies
The ideal candidate should be proficient using a wide variety of molecular biology techniques, particularly in the areas of DNA library assembly (oligo assembly), transcription/reverse transcription, and PCR/qPCR. Strong oral and written communications skills, good data record-keeping and organizational skills are essential.  Familiarity with laboratory high-throughput automation and robotics are a plus.  The successful candidate will be able to solve complex problems in creative and effective ways and will be capable of effectively coordinating their efforts with other members of the project team.
Interested candidates may submit their resume along with a cover letter to hr@dicemolecules.com. Resumes may also be submitted without applying for a specific job.  
If you are an individual with a disability and require a reasonable accommodation to complete any part of the application process, or are limited in the ability or unable to access or use this online application process and need an alternative method for applying, please contact us at 650-566-1402 for assistance.
DiCE is proud to be an equal opportunity employer and does not discriminate on the basis of race, color, citizenship status, national origin, ancestry, sex, sexual orientation, age, religion, creed, physical or mental disability, medical condition, marital status or veteran status.
Synberc – Synthetic Biology Engineering Research Center http://synberc.org
5885 Hollis Street, 4th Floor
Emeryville, CA 94608
United States
Unsubscribe