East Bay Science Cafe
This is your brain on stress
With Daniela Kaufer
Wednesday, December 7
7pm
Cafe Valparaiso
1403 Solano Ave.
Albany, California
Stress is an inevitable part of our life, and understanding the biology of the stress response is relevant to each of us. In this month's Cafe, Professor Kaufer will talk about the biology of the stress response, and discuss when is the stress response beneficial, when is it detrimental and what are the underlying mechanisms that lead to stress resilience vs. vulnerability in different individuals.

 Daniela Kaufer is the Class of 1943 Memorial Chair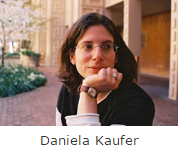 Professor of Integrative Biology and Helen Wills Neuroscience Institute. Her research focuses on plasticity in the brain throughout life, from birth to aging. Stress or injury can lead to mental illness, neurological impairment (epilepsy, specifically) and cognitive impairment in some people, while others thrive. Kaufer's lab is studying how does the brain deal with perturbations like stress and brain injury and what are the mechanisms underlying resilience and vulnerability.  Kaufer has published her work in journals including Nature Neuroscience, Nature, The Proceedings of the National Academy of Sciences, Journal of Neuroscience, Molecular Psychiatry, Nature Medicine, eLIFE and Science. Professor Kaufer is the recipient of the 2010 National Institute of Mental Health Director's New Innovator Award (BRAINS), as well as NARSAD Young and independent Investigator Awards, and the 2013 BAKAR fellows award.
---
Thank you! 
Thank you to everyone who donated to Science@Cal during the Big Give! Your generous support allows us to keep our programs free and accessible to everyone.
It's not to late to make a gift before the end of the year, it's easy to
donate online
. We look forward to seeing you in the New Year!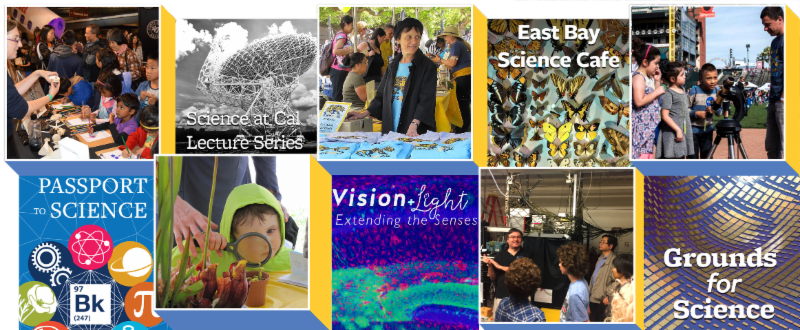 For more information about upcoming lectures and other events, please visit the 
Science@Cal Website
.
Thanks for your continued interest in science! Please feel free to share this with friends. Our events are always free and open to the public.
Programs are subject to change without notice.