CONICYT funds theses projects dedicated to the entrepreneurship and innovation
Through the seventh contest valorization of research in the University, of the Fondef program, seeks to foster a culture of innovation based on science. Nominations are open for the whole country until June 7.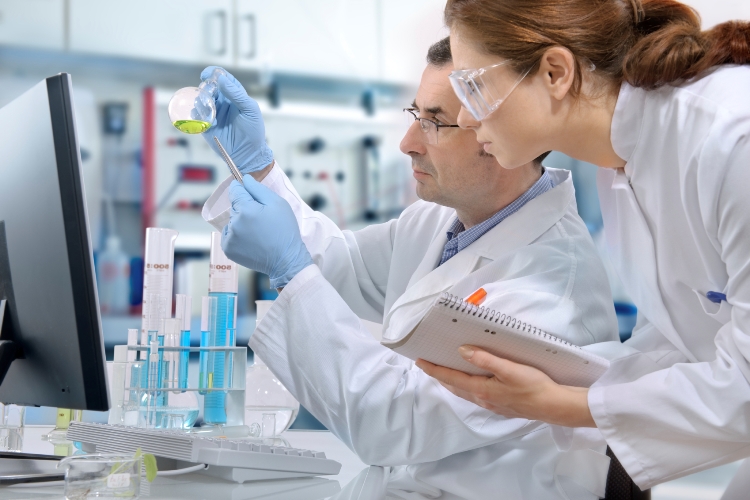 A detector developed in Chile is able to determine if the water has acceptable levels of arsenic or is definitely toxic. It's a "biosensor", a device that operates using genetically modified microorganisms: changes color in the presence of this metal.
This innovation was created as part of a thesis project created by a student of biochemistry of the University Adolfo Ibáñez, Tammy Atallah, benefited by the Valorisation of research competition in the University (VIU).
This contest gives resources for students such as Tammy Atallah can develop their thesis projects in an enterprise: the selected projects are equipped with up to $26 million to implement the initiatives. Between 2012 and 2016 the number of projects awarded to run in first stage almost doubled: went from 49 to 84 thesis financed.
By seventh year consecutive National Commission de Investigación Científica y Tecnológica, CONYCIT, It invites University pre and postgraduate students who are carrying out their thesis or University reports, to participate in a new call for his contest VIU.
Implemented through the Fondef program, the instrument seeks to promote a culture of innovation based on Science and it is addressed to students of accredited national universities or accredited postgraduate courses, which must have the support of the House of studies to which they belong, and also a teacher's Guide. The latter must have participated as a researcher in basic, applied science, development and technological innovation projects, whether funded by funds or State agencies, or by their own University.
Business plans and work plans presented by the students are evaluated by a panel of experts appointed by CONICYT, which is integrated by distinguished professionals from the academic and business sectors.
Each student must also commit full time to the project and considered the participation of mentors in business (one or more persons, for example, a panel of expert multidisciplinary technical support) with experience in the creation of companies with a technological base. These should support the development and validation of prototypes either facilitate the necessary connections for the implementation of the business model.
Due to the interest arising in regions (one-third of the project corresponds to the región del Biobío), there are specific resources from the Innovation Fund for competitiveness (Regional FIC), which aims to support initiatives that address topics aimed to promote productive development of the different areas of the country.
The applications extend from April 24 to June 7, 2017 and they can be made directly through the website of CONICYT.