Dr. pillar stop: science can!
The fight of the women by a world just in aspects social, political and economic is transverse and calls to representatives of different sectors. The Chilean science throughout its history is no stranger to this global stage and during its development has had female exponents, whose investigations have contributed enormously to the growth of the country. Maria Cecilia Hidalgo, Maria Teresa Ruiz and Rosalba Lakes, among many others, are scientific that through your work and leadership have left a powerful fingerprint for them new generations of professional of the science.
After the road of these representatives is located the DRA. Pilar stop Valdecantos, who is Manager General of Biosigma, company that provides services Biotech to the sector Miner, strongly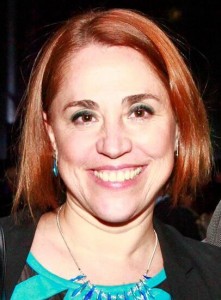 marked by the presence of men –by the way–. His constant passion and motivation it have led to make mentoring to women of different institutions, carrying his message of leadership and equity of gender along all Chile.
Pilar stop Valdecantos is biochemistry of the University of Chile and PhD in Sciences biological of the University autonomous of Madrid. It also has a diploma in strategy and innovation of the Massachusetts Institute of Technology (MIT) and another diploma in management of companies of the Pontifical University Catholic of Chile. He joined Biosigma in 2003 and was in charge of the area of biotechnology, later in the year 2010 was the Manager of research and development. In 2013 is transformed in the Manager General of Biosigma.
You was an of them invited to the meeting annual of the society of biology, during the day participated in the Symposium of women, in which is addressed on the importance of the equality of gender in the science would how was that experience?
Was a pleasure participate with the doctors Cecilia Hidalgo, Pilar Carvallo and Dora Altbir because share them same longings, that is related with position to the minorities. As scientific dedicated to the mining know perfectly what means belonging to a minority, however that not want to say that this aspect not can improve. There are that have a look positive and do things that improve this situation, that by the time us designates that the women responsible of projects of research scientific in our country reach a 1%, while it representation female total in the sector miner climbs to a squalid 8%.
How you explained you this gap?
This phenomenon didn't find their origin in demographic aspects, since the world is made more or less equal number (men and women). This gap responds to a cultural history linked mainly to our reproductive role and family care. If look at the data statistical of the SERNAM to the year 2015, we see that only the 46% of them women works in our country. An important part of 64% not working says don't do it for family reasons, this speaks of a lack of support to women to solve domestic problems, not only for part of the Government, but also of its own network of support: the couple, parents, friends, etc. Must understand that to insert us successfully to the life working not can do it alone. Because the key is in do it so can reconcile our life personal and professional, without sacrificing an in pos of the other. In that sense the women that have attained develop our racing professional must contribute from the example and the motivation to them new generations, show them that is possible.
What is the legacy that you would like to leave to the new generations of scientific of the country?
This is a theme cross, that us relates to all them women, scientific, mining or what is that have chosen as a career professional. I have 3 daughters, to whom I want to leave a world best in terms of equality of roles. As women must make visible us, and not wait that them men it do, what must do is teach you to them new generations to dare is, losing the fear to go wrong is and ask helps. Is responsibility of the women open us those doors.
Together with my husband - also science - we have formed a team, sharing achievements and sacrifices, what both we have achieved - the day today-it is precisely because of the support of the other. Not be is of feminism or machismo but more good companionship.
Gender equality in scientific positions:
Must have women in all them charges scientific, are assistants, research main or directors of institutes, since this impacts positively on the productivity scientific. The mix of views-female and male-generates a development complementary of the science, mainly because the world need a multiplicity of looks in all those aspects. It is also important to demand equal pay. Today the men win a 19% more than the women playing is in a same charge. So this change is should introduce political of equity in the universities and centres of research, as well as already is has begun to do in companies public and private.
Gender equality contributes to production:
According to McKinsey & Co. (famous Consulting) companies that have greater gender parity are much more profitable than those that do not. Then, in addition to being fair and positive for the society, is a good business!
Biosigma 37% of our employees are women. Many of them are directly involved in mining operations.
Biosigma:
Biosigma is formed in the year 2002 and during its first decade of existence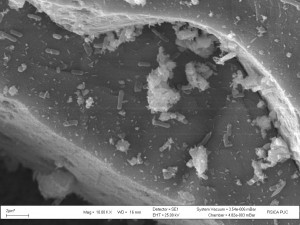 He devoted himself to generate technologies which solve the problem of the bioleaching of copper from chalcopyrite (CuFeS2) This is a very stable mineral, which makes it difficult to extract metal containing-. Today they have 177 patent applications p
resentadas in 14 countries and 97 of them granted.
Biosigma validated their technologies to level industrial the year 2013, using bacteria that grew between a 30 and 50% the production of copper from minerals sulphide.
Currently the company has a year serving in the division of Codelco's Radomiro Tomic. "Are a help in the stage current of the mining, are committed to increase it productivity, putting more copper on the table." "With this technology is possible to extract copper from minerals that were considered waste, therefore add copper to them plans miners", (DRA. Pilar stop, Manager General).
Source: 4ID/CONGRESS, All rights reserved. ®
Journalist: Patricio Grunert Alarcón. ®
To be reproduced please contact: support@4id.cl
Quote as source a: 4ID-CONGRESS® / Patricio Grunert Alarcón, All rights reserved. ®