They began the nominations of fellowships For Women In Science 2018 / Unesco-L'Oreal
All Chilean doctoral and postdoctoral students in Life Sciences, Subject and Mathematical Sciences will be eligible for a prize of $7 million each, destined to support their theses.
Santiago, April 2018.- From April 16 to June 15, applications will be open for the L'Oréal Chile UNESCO For Women in Science Prize, which, as in previous years, will reward two excellent scientists who pursue doctoral and postdoctoral studies in Life Sciences, Subject Sciences and Mathematics, with an amount of $7 million pesos destined to support their scientific careers.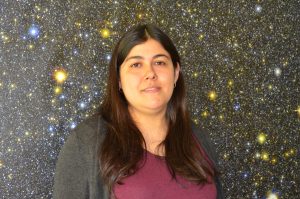 The L'Oreál Chile – UNESCO Prize "For Women in Science" is the result of a unique partnership between a public and a private entity and has managed to consolidate itself as one of the most important initiatives to promote the career of women scientists from all continents, resulting in one of the great winners of the International Prize of the year 2017, María Teresa Ruiz, current president of the Chilean Academy of Sciences.
The mission of the L'Oréal UNESCO Prize for Women in Science is to promote the role of women in scientific areas and to support the development of women's research in the countries where it operates.
Despite the fact that significant advances have been made in gender parity in science and in particular in Chile, the number of women doctors of science who occupy strategic positions in laboratories, universities and research institutes is much lower than that of men.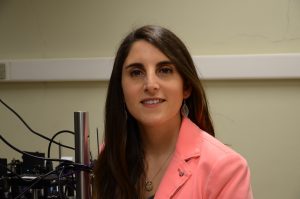 According to data analyzed by the Department of Studies and Strategic Management, CONICYT, February 2016, female participation in Chile in careers such as science or engineering, barely moves around 18% of the total number of graduates, despite the fact that, in global terms, the gender parity achieved in enrollment and degree in higher education presents positive data.
According to the study, as the career of researchers progresses, the gender gap increases.
The least auspicious figures are around 80%-75% male participation over 25% – 20% female participation in leadership roles and in advanced stages of scientific research careers.
In this sense, the L'Oréal-UNESCO Prize for Women in Science supports young researchers and promotes science as a career. Celebrating the achievements of talented researchers, the program provides a public forum to express themselves and share their passion for science.
En Chile, desde 2007 con un equipo de evaluación de primer nivel y un Jurado con las figuras más reconocidas del mundo académico. Como presidente del Jurado, Gloria Montenegro, ganadora del Premio Internacional L'Oréal UNESCO FWIS 1998; Juan Asenjo Premio Nacional de Ciencias Aplicadas y Tecnológicas 2004; Rosa Devés, en Representación de Comisión UNESCO, Liliana Cardemil, Directora del Laboratorio de Biología Molecular y Fisiología Vegetal del Departamento de Biología de la Universidad de Chile y María Teresa Ruiz, Premio Nacional de Ciencias Exactas 1997 y Ganadora de FWIS internacional 2017.
During its 20 years of history, it has awarded more than 1700 women scientists from 108 countries and in our country there are already 23 young women who have received it from various areas of science; such as physics, chemistry, biology, nursing, geology, forest sciences, biotechnology and ecology, among others.
More information and inquiries: fwisCHILE@loreal.com
Databases and documents to apply at: http://www.unesco.org/santiago/ and www.loreal.cl
Follow us on twitter: @loreal_chile
On FB: @FWISChile