Workshop and Seminar: "Chaos, Panic & dis(Order) in Protein Evolution"
Participate in a week of seminars and practical sessions on the analysis of protein structures and molecular simulations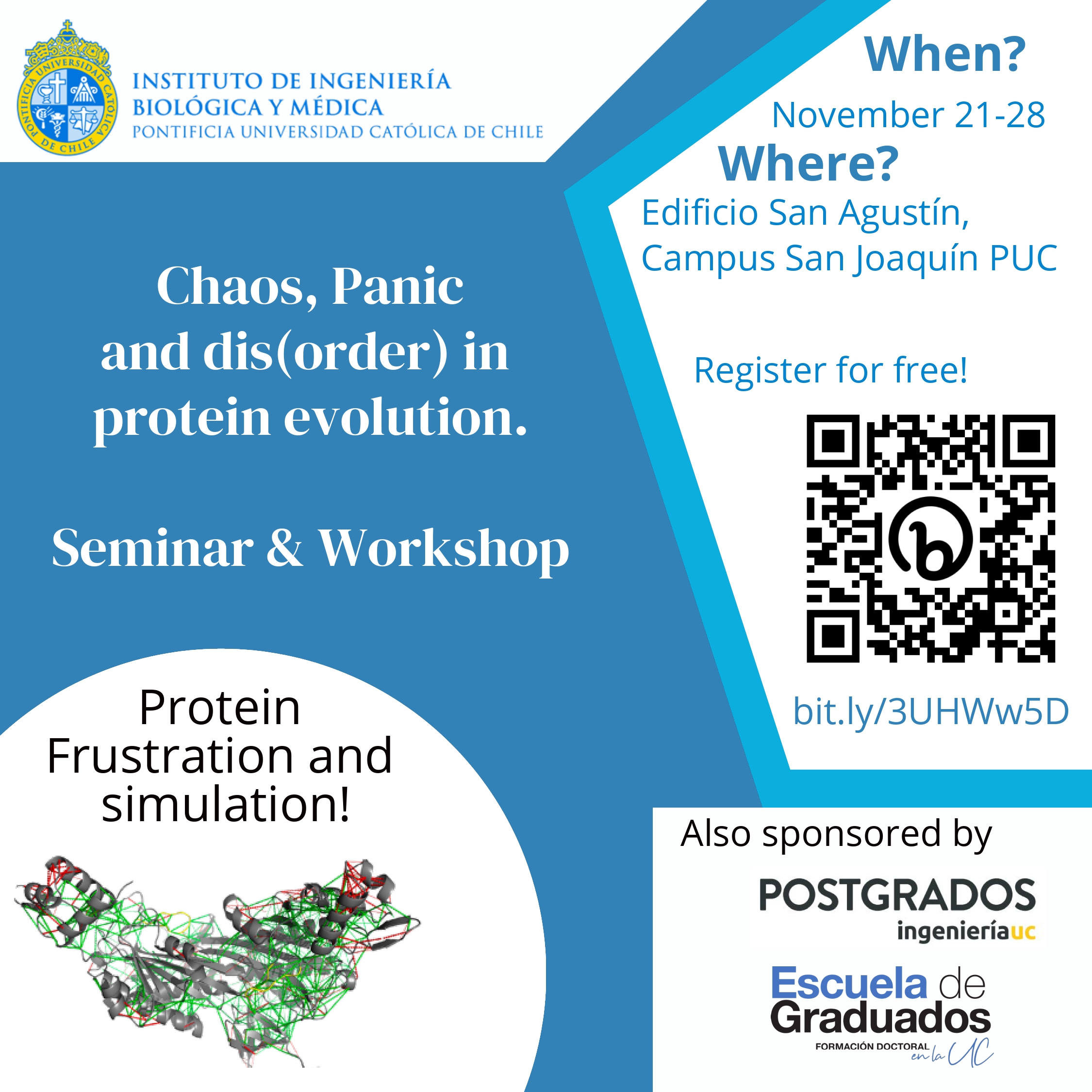 From November 21 to 28 in the San Agustin Auditorium of the San Joaquín Campus of the Pontifical Catholic University.
You don't need to install programs! Just bring your computer or tablet.
Experts in protein folding and analysis from Latin America and Chile will participate in developing new tools for molecular simulation and protein analysis, evolution, interaction and energy frustration.
Free registration and secure your place
HERE
Don't miss it!