Webinar: Selecting the right journal for your manuscript

Webinar: Selecting the right journal for your manuscript
Don't miss our webinar, hosted by Mary Nishikawa, on how to choose the right journal for your manuscript.
Mary Nishikawa is an experienced academic report reviewer, editor, and writer, working in the field for over 25 years. Before becoming a full-time Academic Trainer for Editage, early on in her career she researched AIDS as a bench scientist, before taking on roles as Foreign News Analyst and English Journal Editor at the Medical Tribune, Japan. She has extensive experience in reviewing, editing, and rewriting SCI journal submissions. Mary has conducted over 100 Editage workshops and webinars to date, for researchers in Japan, China, Taiwan, and Korea.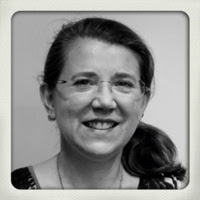 Mary Nishikawa, Science Editor and Trainer for Academic Communication
Sign up to learn –
Why selecting the right journal is so important
Which factors to consider when selecting a journal
How to recognize predatory journals
Tools to aid journal selection
These actionable tips will help you make a wise selection for your next paper.
---
Want more help with your manuscript?
IOP Editing Services provides support for authors before they submit a paper. Options include language editing, rapid technical review, artwork preparation and plagiarism checks.
Visit iopeditingservices.editage.com for a quote, or email us with any questions.