Labor supply, engineer in Bioinformatics
You need Bioinformatics with knowledge and experience in the area genomi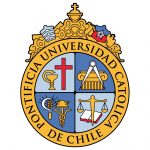 CA and metagenomics for work in laboratory of "ecology microbial and microbiology environmental of systems ends" in the Department. genetic Molecular and microbiology. P. universidad Católica de Chile, directed by the Dr. Beatriz Diez.
The charge, paid, requires that the candidate count with the following skills and abilities:
Management of systems Linux, use and maintenance (Software and Hardware of server).
Assembly and annotation of genomes and metagenomes
Analysis of metabolomics as identification of metabolic pathways.
Taxonomic identification from dadtoessecuenciacion.
Genomics
The candidate should know programmed in programming language Perl/Bioperl/or Python/Biopython and ideally be interested in the area of Microbiology of extreme environments.
The person selected will have the opportunity to work with genomes, meta-genomas and meta-transcriptomas obtained from samples of Prokaryotes in polar regions (Arctic and Antarctic) communities, and thermal systems among others.
The main responsibilities of the office are:
Maintenance of the infrastructure of the
Use and development of pipelines for the NGS data analysis and
Implement and maintain databases of
Writing internal reports yoclaborar publications
Interested to contact is by sending your attached CV before 31
October: DRA. Beatriz Díez, e-mail: bdiez@bio.puc.cl Copy a: gmarchandon@bio.puc.cl
Place of work: Santiago.
Activities to be carried out from November 2016. Compensation: $700,000 per month.