Join our webinar—Reducing off-target events in CRISPR genome editing applications with a novel, high-fidelity Cas9 nuclease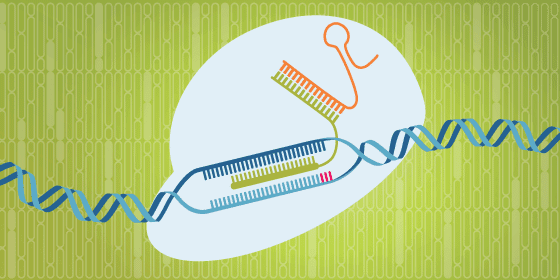 The CRISPR-Cas9 system demonstrates unparalleled genome editing efficiency in a broad range of species and cell types, but it suffers from concerns related to target specificity. Modified guide RNAs and mutant Cas9 proteins have been developed to reduce off-target editing but, in many cases, the alterations also significantly reduce on-target editing performance. In this webinar, Dr Chris Vakulskas will discuss a novel, high-fidelity Cas9 protein that reduces off-target gene editing, while maintaining high on-target activity. Dr Vakulskas will present data from the development of the new Alt-R® S.p. HiFi Cas9 Nuclease 3NLS and describe its usefulness in mitigating unwanted off-target gene editing, without the issues associated with transfection of plasmid DNA.
DATE:
Wednesday, August 16, 2017
TIME:
9:00 am CDT (UTC–5 hours)
1:00 pm CDT (UTC–5 hours)
Presenter: Chris Vakulskas, PhD
Staff Scientist
Integrated DNA Technologies
Dr Christopher Vakulskas is a staff scientist in the molecular genetics research group at IDT. Dr Vakulskas earned his PhD in microbiology at the University of Iowa, where he studied genetic regulatory circuits in pathogenic bacterial species. After his PhD studies, he became an NIH Postdoctoral Fellow at the University of Florida, where he studied RNA binding proteins and posttranscriptional gene regulation. At IDT, Dr Vakulskas has managed contract research projects, led process development for CRISPR protein purification, and developed novel CRISPR proteins, including the Alt-R S.p. HiFi Cas9 Nuclease 3NLS.