Biosketch expositora Conferencia inaugural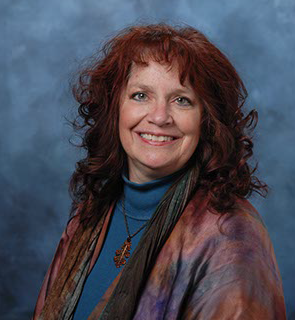 Roberta A. Gottlieb, M.D.
Professor of Medicine
Director of Molecular Cardiobiology
Dorothy and E. Phillip Lyon Chair in Molecular Cardiology
Vice-Chair for Translational Medicine, Department of Biomedical Sciences
Smidt Heart Institute
Barbra Streisand Women's Heart Center
127 S. San Vicente Blvd. AHSP9313
Los Angeles, CA 90048
(424) 315-2556
Dr. Gottlieb obtained her MD from Johns Hopkins University and completed clinical training in Pediatrics and Hematology/ Oncology in Houston before moving to San Diego for postdoctoral work at the University of California San Diego. She served on faculty at Scripps Research Institute for 15 years. After 7 years as director of the BioScience Center at San Diego State University, she moved to the Smidt Heart Institute at Cedars-Sinai Medical Center.
She has investigated cardiac mitochondria for 20 years and cardiac autophagy for over a decade. Her current work addresses the regulation of cardiac mitophagy and mitochondrial biogenesis in the setting of ischemia and reperfusion injury, the impact of metabolic syndrome on mitochondrial turnover, and mitochondrial reprogramming during cardiac remodeling.
She has served on NIH study sections for over 16 years, leads two R01s and previously a Program Project Grant from NHLBI, and runs a lab with 10 people. She has mentored many postdoctoral fellows and graduate students as well as early career faculty and serves as the Curriculum Director for the Clinical Scholars Program at Cedars-Sinai.
Three random facts: she grew up on a cattle ranch in New Mexico. She learned to surf after earning her black belt in taekwondo. Her current hobbies include acrylic painting, poetry, and classical piano.